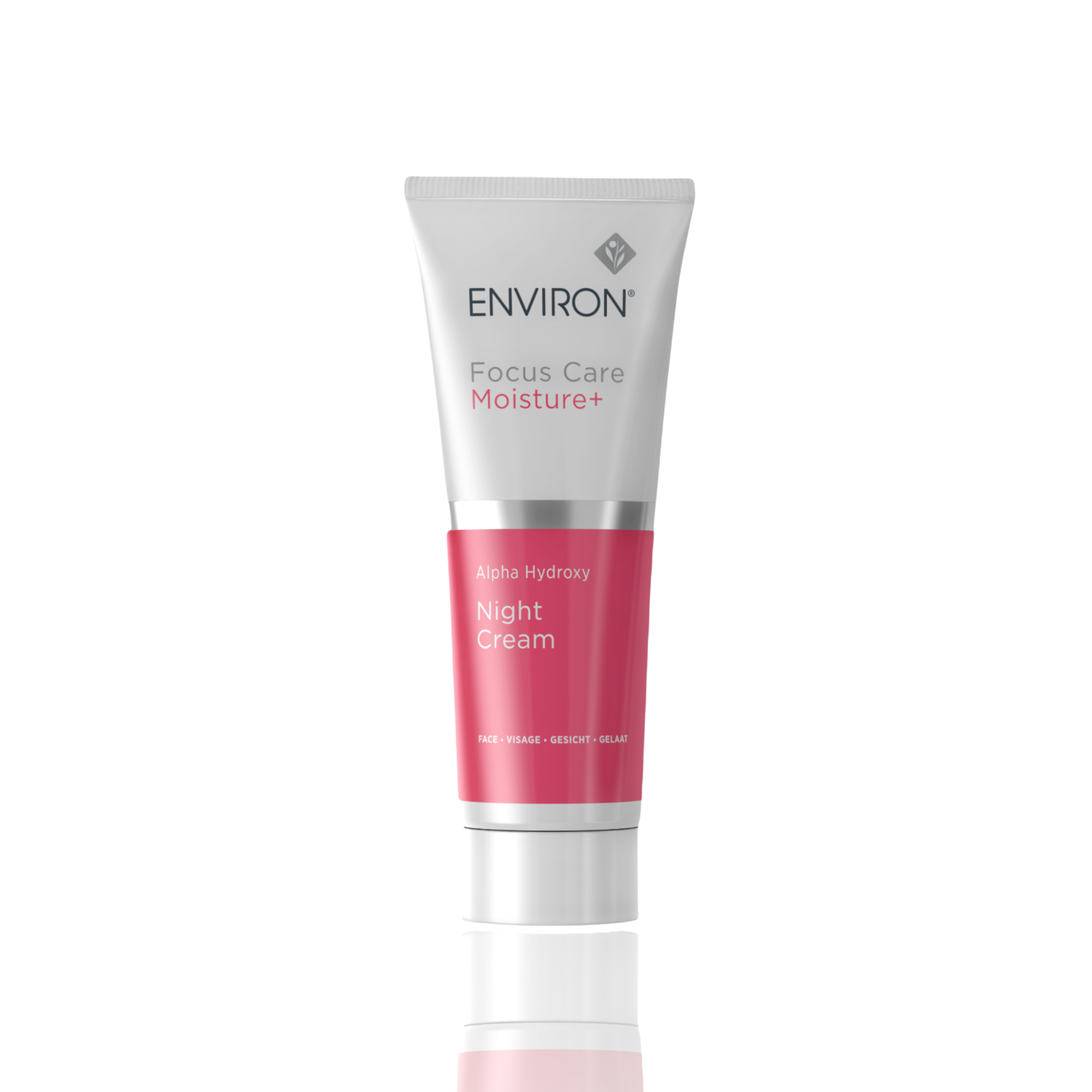 Alpha Hydroxy Night Cream
Contains a combination of fruit acids to gently assist with the natural exfoliation of the skin, revealing a moisturized and hydrated looking complexion with a radiant glow.
*Place your order and we'll contact you.

ENVIRON is a consultation only product line due to the very high levels of active ingredients. 
Alpha Hydroxy Night Cream