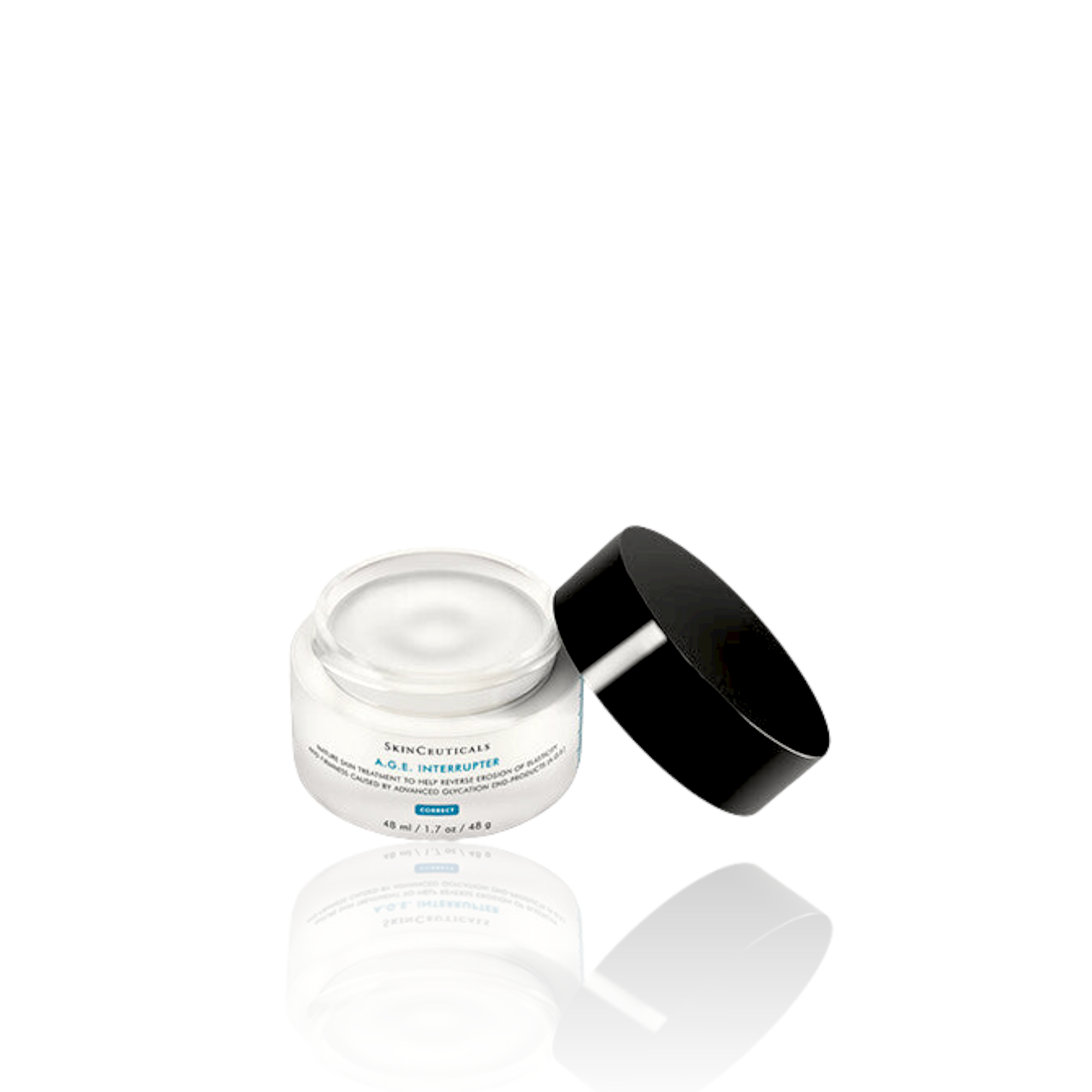 A.G.E. Interrupter is a multi-action corrective treatment designed to improve the appearance of wrinkles, loss of elasticity, and thinning skin. This creamy, dry-finish balm is formulated to replenish lost moisture and nutrients to reinforce the skin's protective barrier and underlying protein matrix.
Reduces the appearance of skin creping and thinning
Visibly improves the appearance of fine lines, wrinkles, and skin texture
Restores water and nutrients to improve the look of skin firmness
Comforts dry, aging skin
Alcohol-, and dye-free
Once or twice daily, apply a thin layer of A.G.E. Interrupter onto the entire face, neck, and chest.