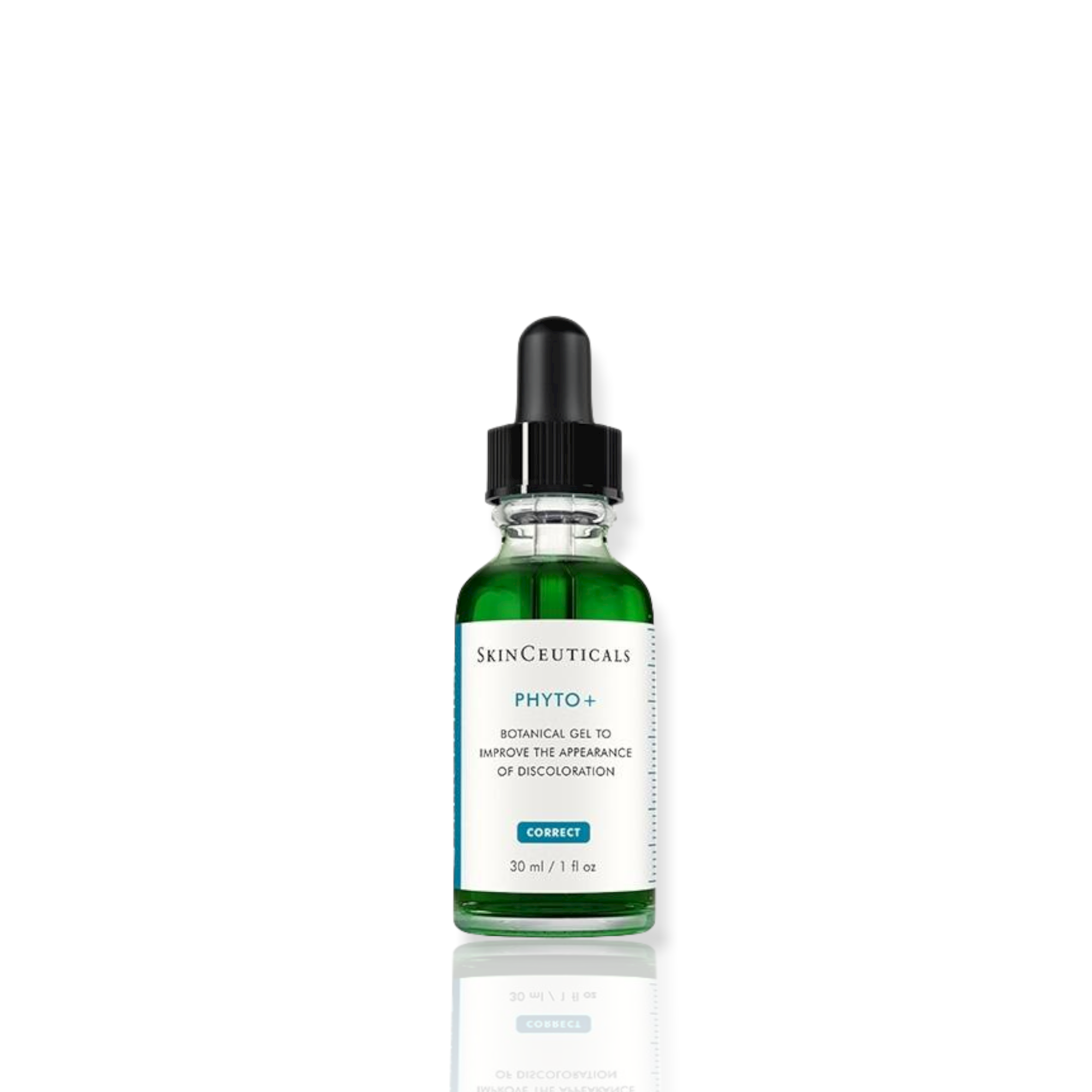 Phyto+ is designed to help improve skin discoloration without irritation. Formulated in a soothing gel with botanical extracts cucumber and thyme combined with arbutin and kojic acid to improve the appearance of dark spots and promote an overall brighter, more even and radiant complexion. Phyto + is delivered in a hyaluronic acid base to hydrate and improve the overall appearance of skin.
Contains cucumber and thyme to calm and soothe skin
Arbutin and kojic acid help fade the appearance of discoloration
Formulated with hydrating hyaluronic acid base
Ideal for all skin types
Twice daily, apply 3-4 drops of this botanical serum to areas of discoloration.