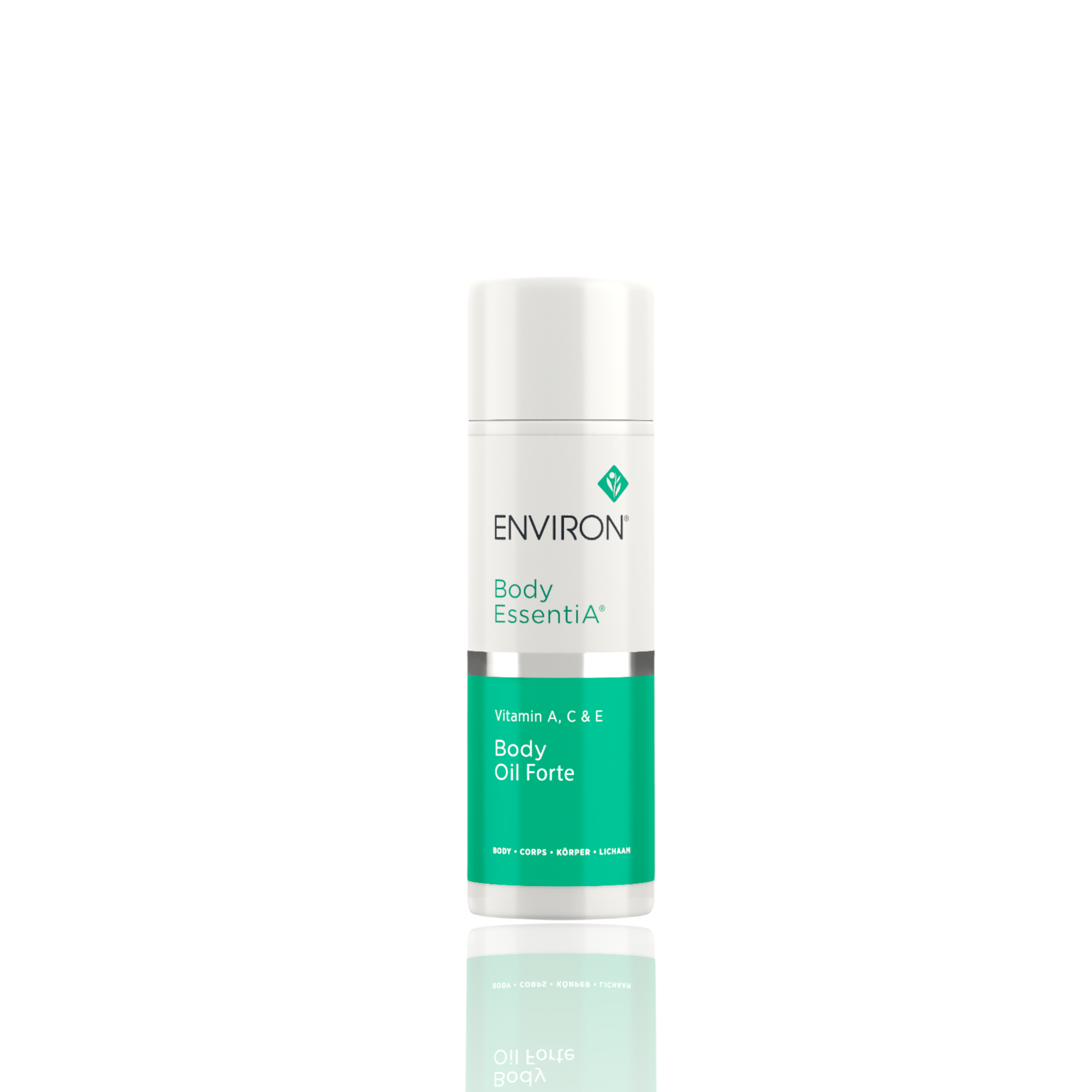 Vitamin A, C & E Body Oil Forte
A light, conditioning oil containing high levels of Vitamins A, C and E, as well as Rosemary extracts to assist in providing nourishment and relieving dry and sun damaged skin.
 *Place your order and we'll contact you.

ENVIRON is a consultation only product line due to the very high levels of active ingredients. 
Only recommended once your skin is comfortable with Vitamin A, C & E Oil. Apply a thin layer twice a day after a shower or bath. Massage it into your skin and follow with your preferred Environ sunscreen when exposed to the sun. Use in conjunction with Alpha Hydroxy Derma-Lac® Lotion and/or the Environ Cosmetic Roll-CIT®/Cosmetic Body Roll-CIT® to assist in firming and toning the appearance of your skin. Add a few drops to your recommended Environ vitamin A moisturiser for added nourishment.
Vitamin A, C & E Body Oil Forte