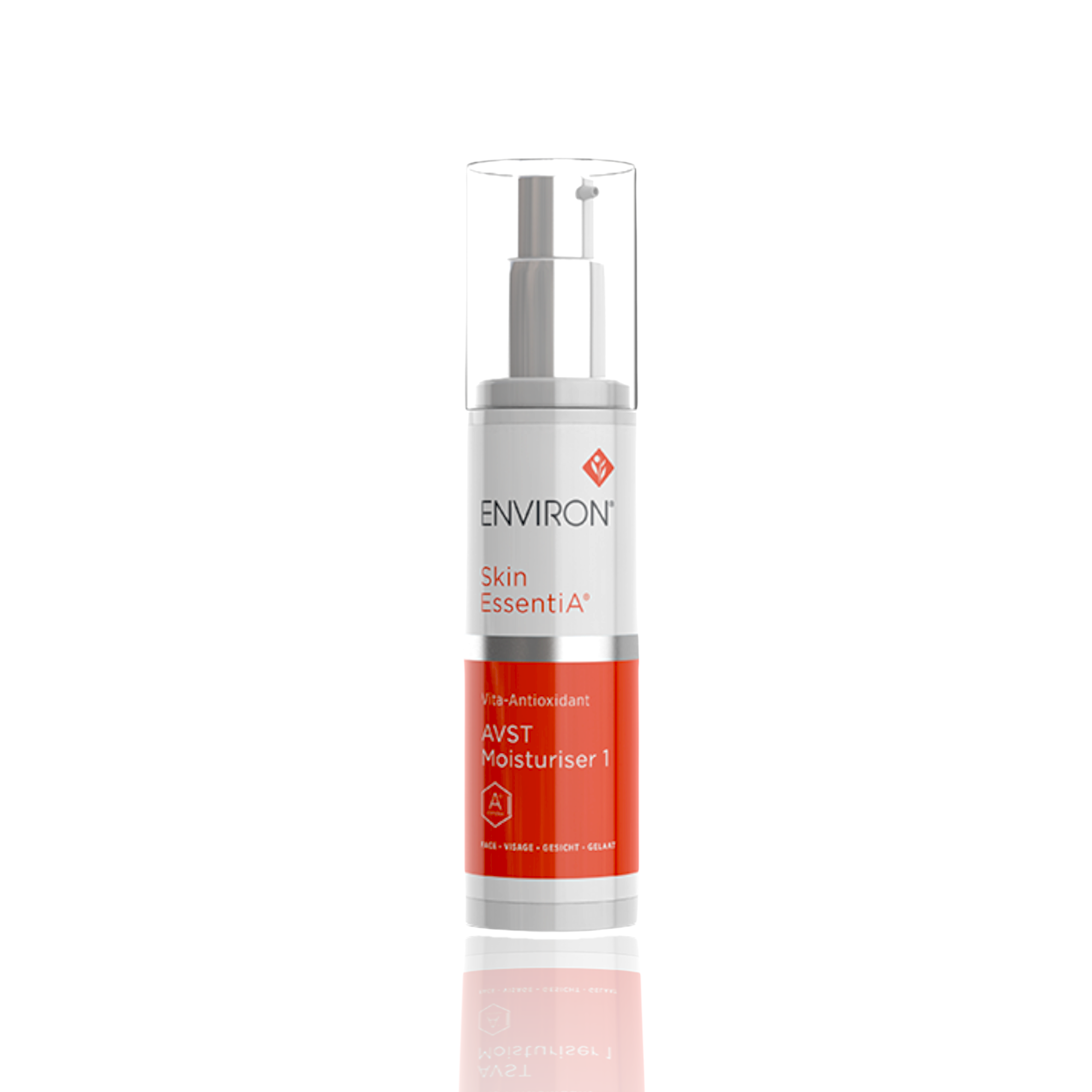 Vita-Antioxidant AVST Moisturiser 1
This cream is the first vitamin A moisturizer in the Skin EssentiA Vitamin STEP-UP SYSTEM.
Vita-Antioxidant AVST Moisturizer 1 contains a low concentration of vitamin A and Vitamin C as well as antioxidants and botanicals, enhancing the overall appearance of the skin.
Helps normalize and improve the effects of the skin's natural moisture levels.
Promotes an improvement in the appearance of fine lines.
Helps normalize the appearance of skin discoloration resulting in a more even-looking skin tone.
Minimizes the visible signs of aging and sun damage.
*Place your order and we'll contact you.

ENVIRON is a consultation only product line due to the very high levels of active ingredients. 
After pre-cleansing, cleansing and toning, apply Vita-Antioxidant AVST Moisturiser 1. Massage into the face and neck. Intended for use twice daily, mornings and evenings. Use minimum of 2-3 bottles before progressing to the next level of the Vitamin STEP-UP SYSTEM™, which is Vita-Antioxidant AVST Moisteriser 2.
Vita-Antioxidant AVST Moisturiser 1