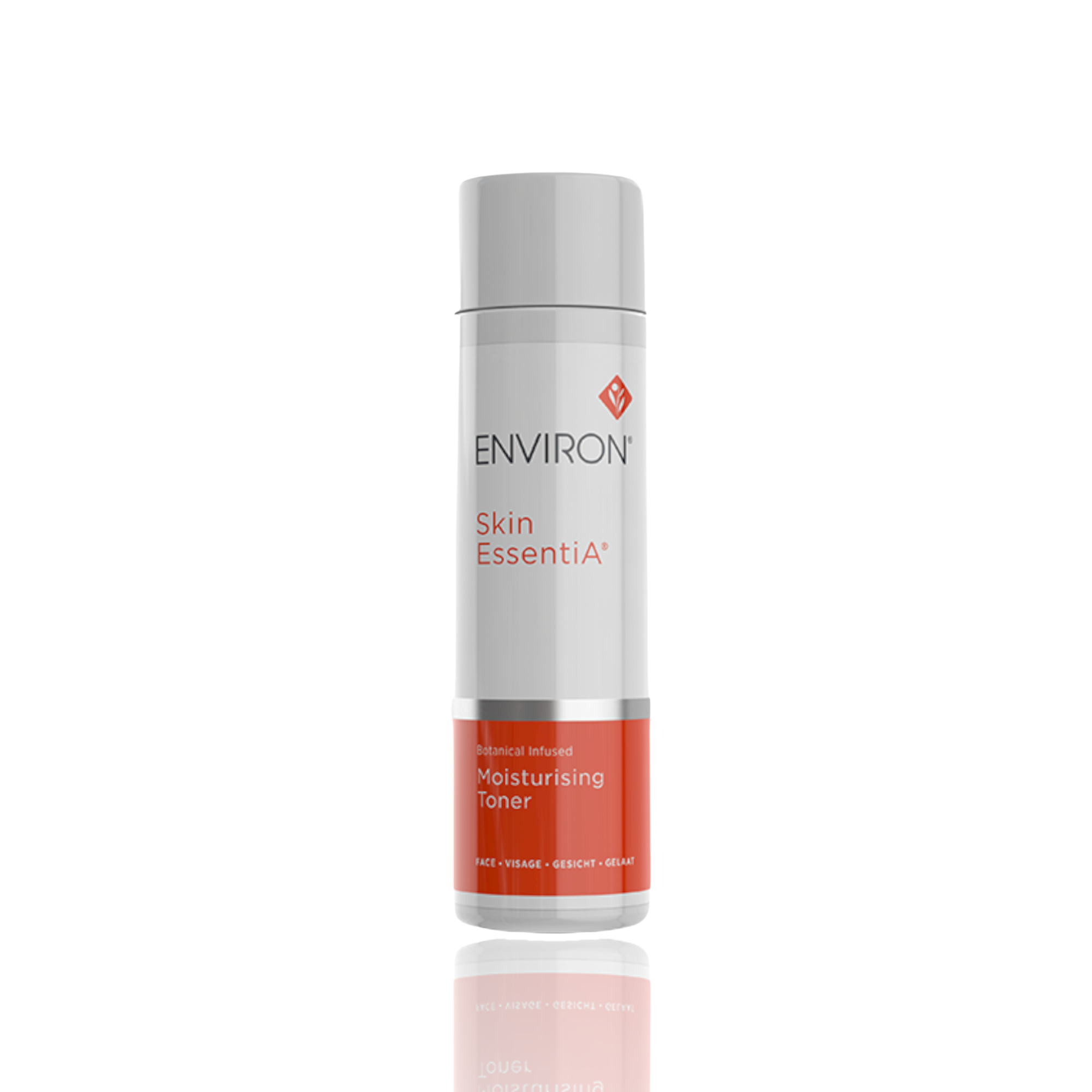 Botanical Infused Moisturising Toner
This toner was formulated to moisturize and improve skin's overall appearance. It leaves the skin feeling hydrated, perfectly refreshed and primed for the application of you skin care product. 
Botanical Infused Moisturising Toner contains a variety of plant extracts which are known to promote the appearance of healthy looking skin. may also assist in improving the appearance of uneven skin tone.
*Place your order and we'll contact you.

ENVIRON is a consultation only product line due to the very high levels of active ingredients. 
Pre-cleanse and cleanse the skin with your preferred Environ products. Moisten cotton wool with Botanical Infused Moisterising Toner before applying to face and neck. Follow with your recommended Environ vitamin A moisteriser. Use morning and/or evening.
Botanical Infused Moisturising Toner