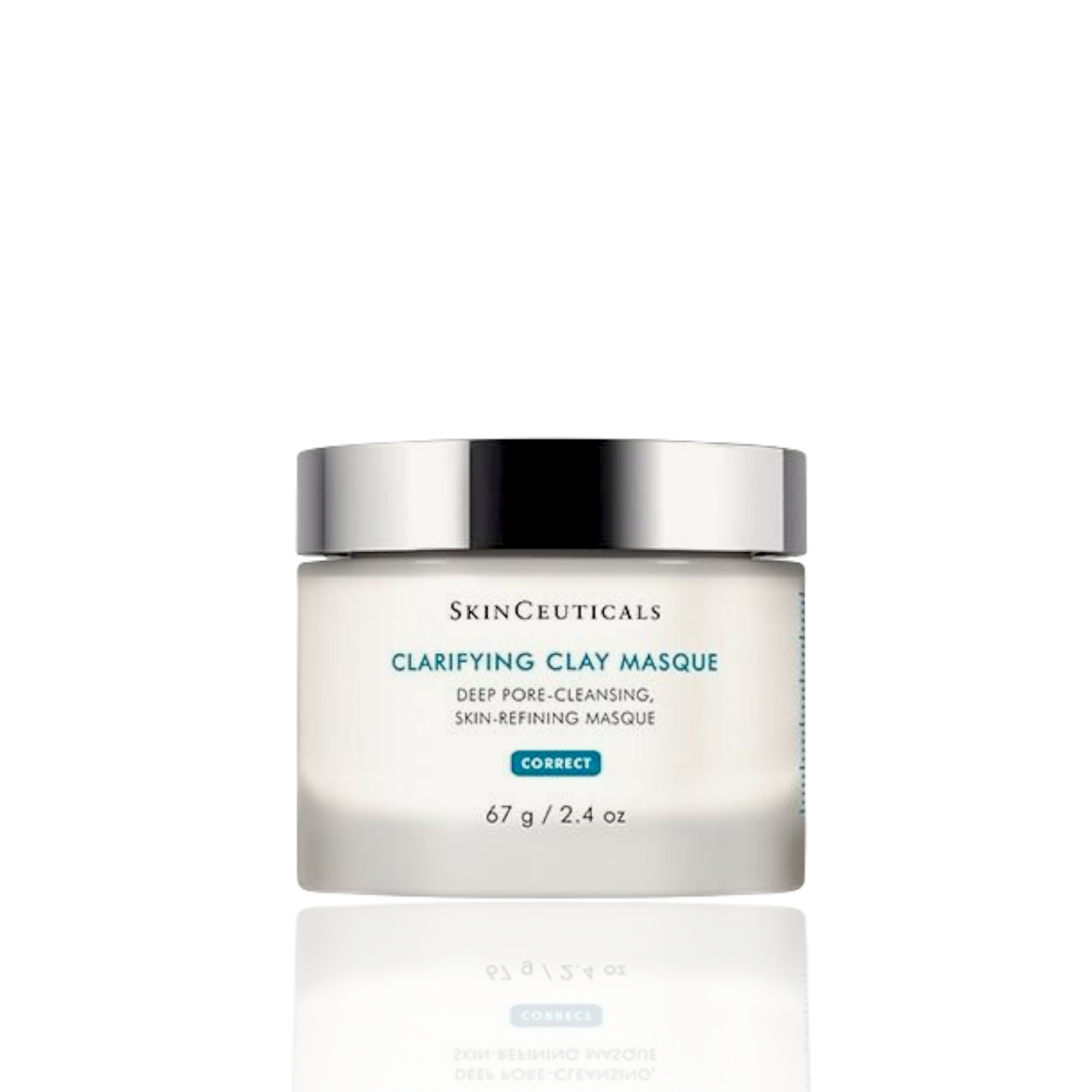 Purifying treatment to decongest pores and remove excess oil. This non-drying mask combines kaolin and bentonite, the highest quality earth clays; botanicals and minerals to help calm the skin; and a hydroxy acid blend to gently exfoliate. Perfect for breakouts and acne prone skin.
A hydroxy acid blend gently exfoliates dead skin cells
Natural earth clays, kaolin and bentonite, decongest pores, lift impurities, and help remove excess oils
Aloe and chamomile calm and soothe the skin
Apply Clarifying Clay Masque to clean skin and leave on for 10–15 minutes, the masque will not harden. Rinse with warm water and pat dry. For optimal results use once a week to help remove buildup of exfoliated skin.