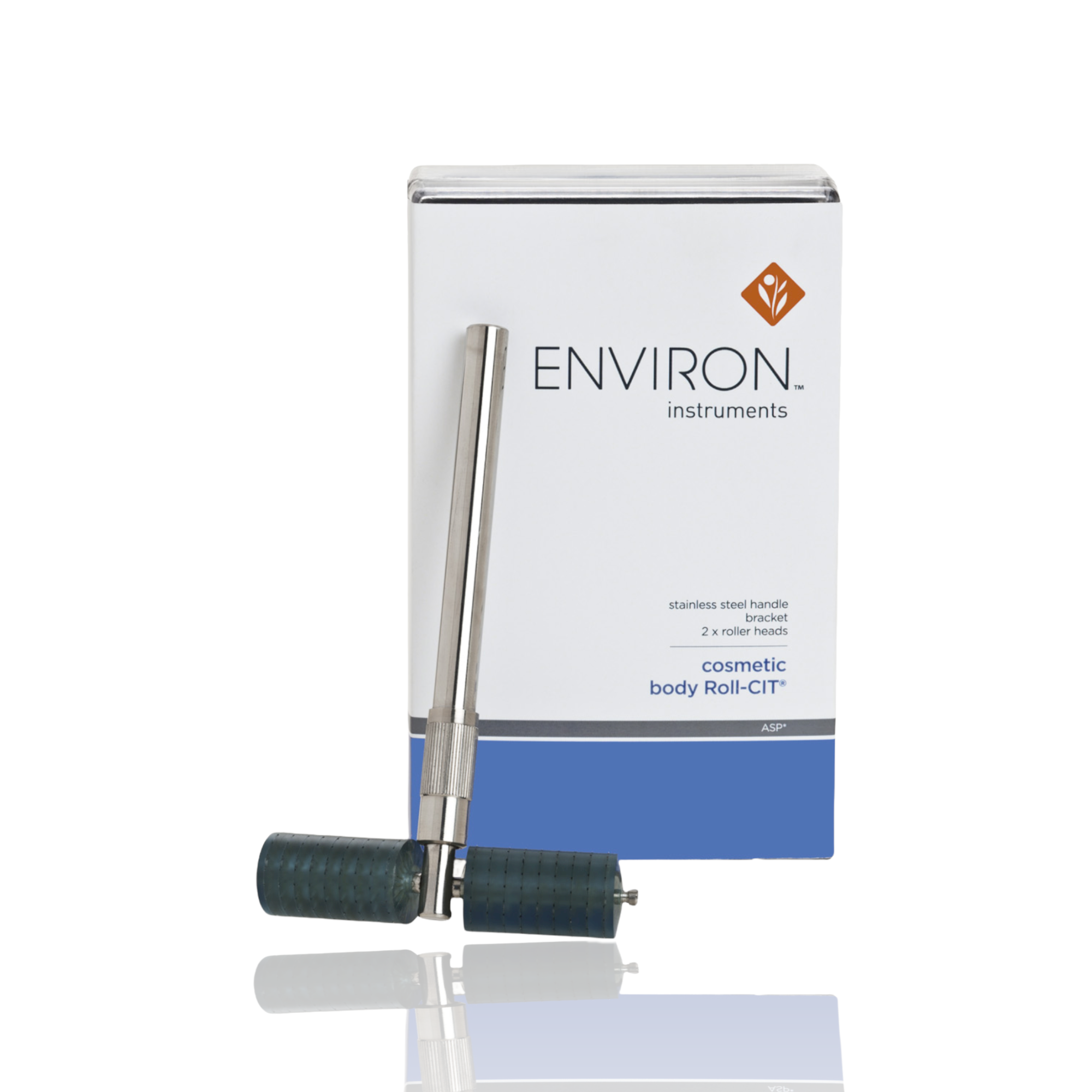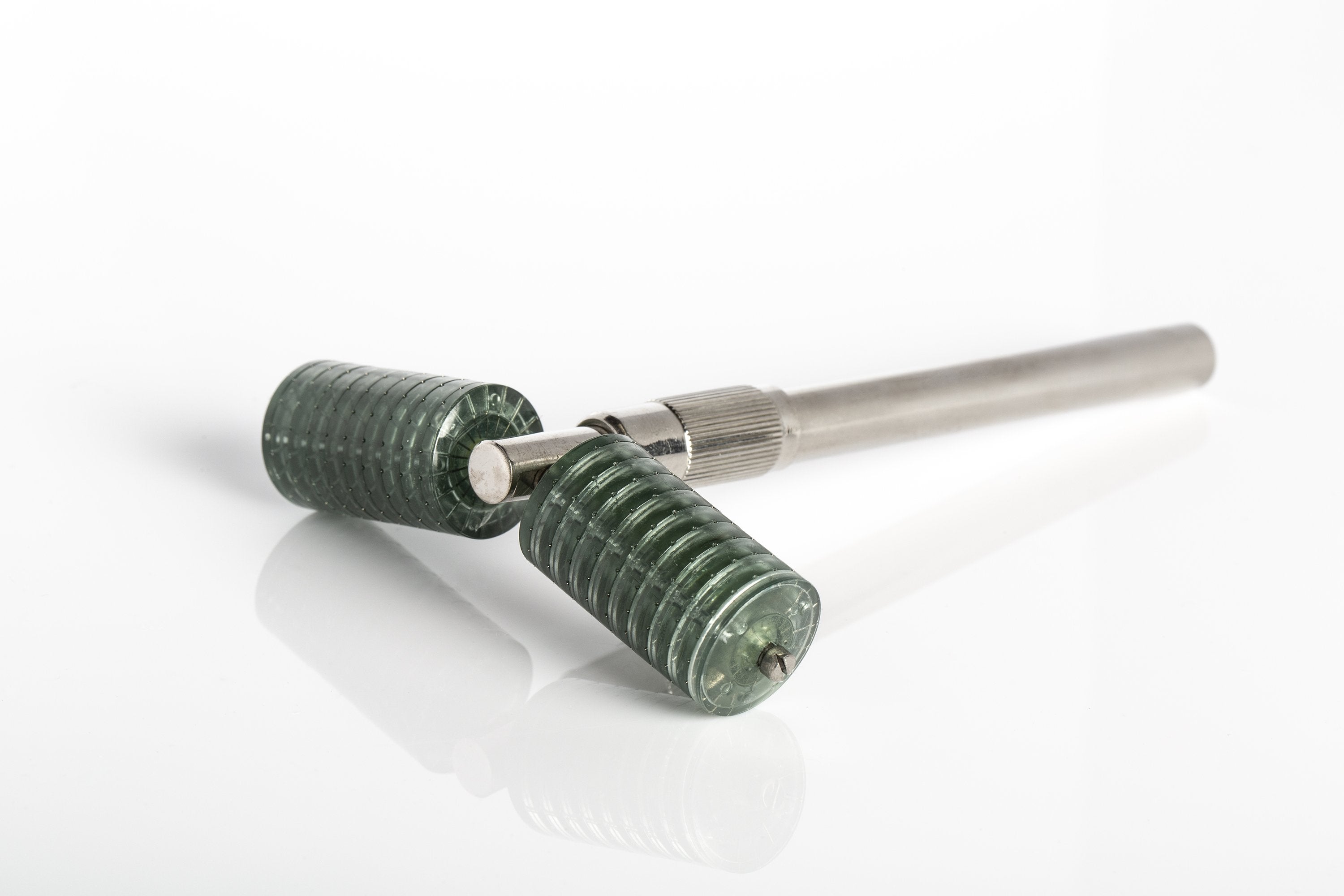 A hand-held rolling instrument with a smooth action double roller head. Embedded with durable stainless steel micro-needles that only protrude 0.1mm. For use of the body. The Body Roll-CIT takes into account that no surface of the body is flat. It consists of two roller heads with micro-needles that are tilted at an angle to allow for greater coverage. It is particularly effective in treating larger surface areas quickly as the time for needling is decreased due to the simultaneous action of the dual heads.
Painless rolling makes tiny micro-channels in the skin which exponentially enhance penetration of the active ingredients found in your Environ products.
Suitable for all skin types except the following:
Active Acne
Eczema
Rosacea
Psoriasis
Skin Caner
Sever Solar Keratosis
Raised Moles and Warts
First time users of Environ
*Place your order and we'll contact you.

ENVIRON is a consultation only product line due to the very high levels of active ingredients. 
1. Your skin needs to be well prepared with mild levels of vitamin A for a minimum of 3 weeks before you start needling.

2. Start by using it twice a week and slowly increase to daily use.

3. Cleanse the skin before needling and divide your target areas into sections and roll each section vertically, obliquely and horizontally with the roller for 3-5 minutes, using mild but firm pressure.

5. Follow with your recommended Environ products.

6. Rinse the roller with warm water before and after use, and cleanse once a week with the Environ Instrument Cleaning Solution.

Please note: This instrument is designed to be used by one person only. Handle with care and do not drop as the needles can be damaged. Keep away from children.