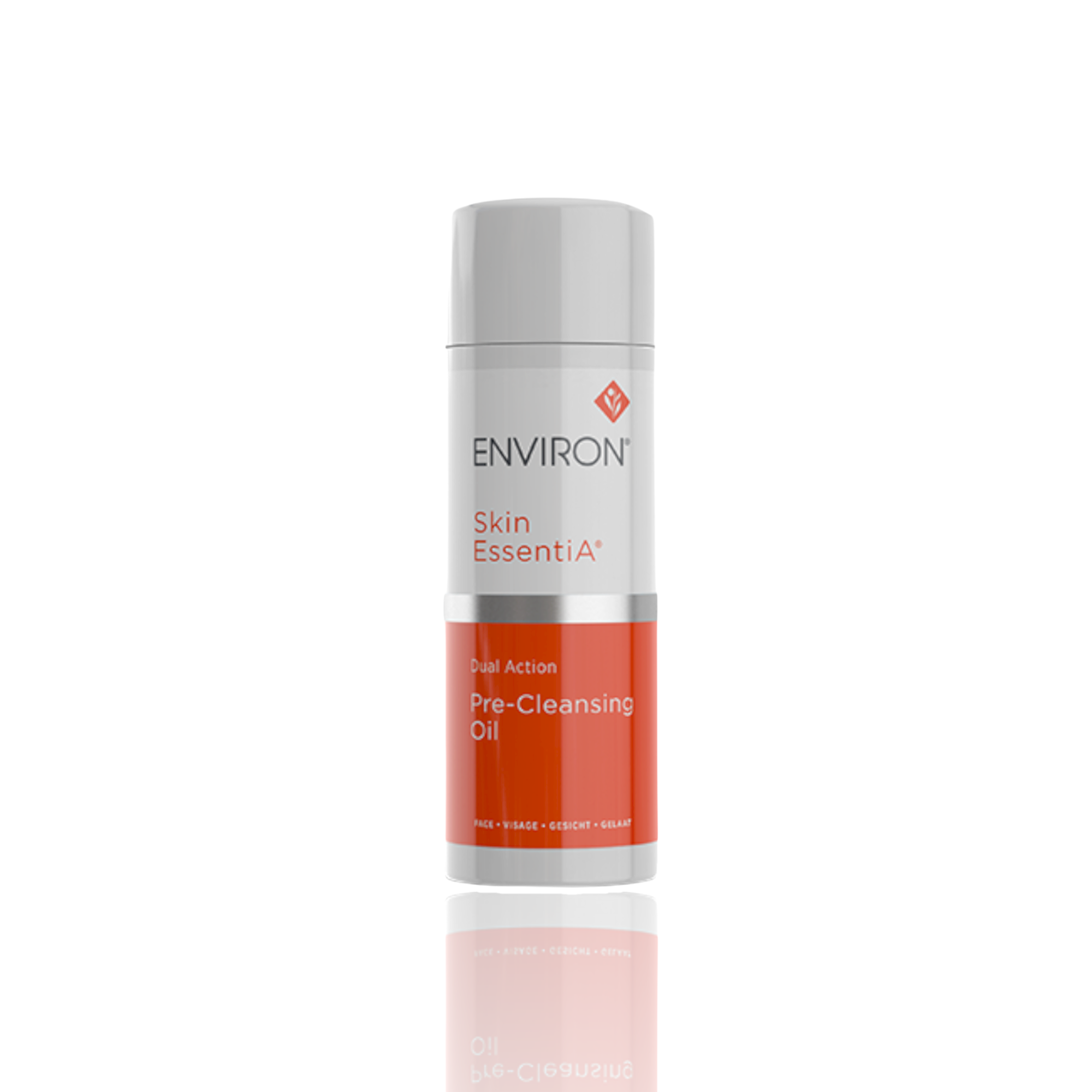 Dual Action Pre-Cleansing Oil
This pre-cleansing oil helps to lift and remove excess surface oil, sunscreen, make-up and environmental pollutants.
Dual Action Pre-Cleansing Oil was formulated to emulsify once water is added to it and rinces off effortlessly without an oily residue. The skin will feel soft, clean and moisturized.
*Place your order and we'll contact you.

ENVIRON is a consultation only product line due to the very high levels of active ingredients. 
Massage Pre-Cleansing Oil over the face and neck to help remove surface oils and make-up. Wet your hands slightly and continue massaging the face until the oil becomes a milky emulsion. Rinse with water then follow with your preferred Environ cleanser to remove the last traces of the Pre-Cleansing Oil.
Dual Action Pre-Cleansing Oil