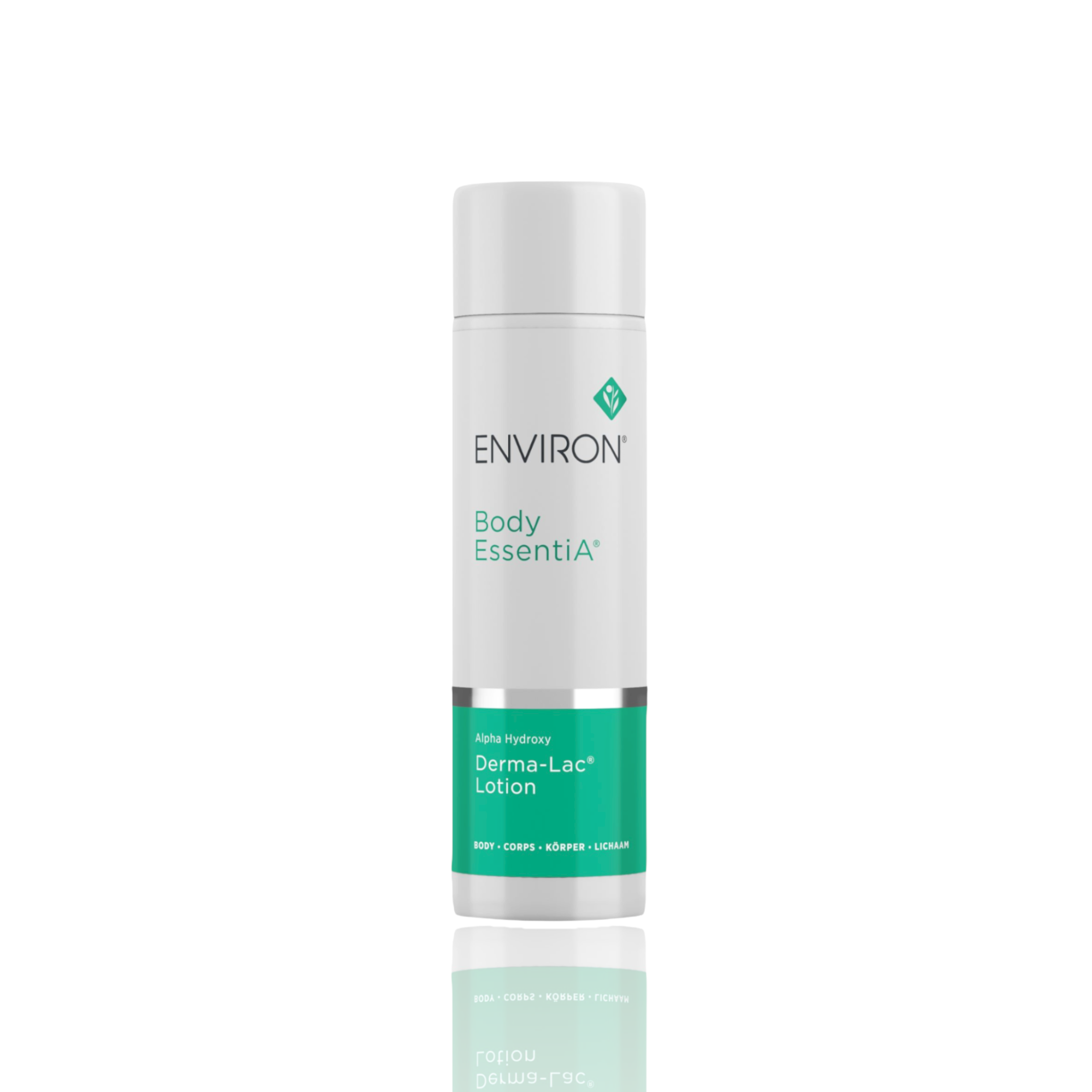 Alpha Hydroxy Derma-Lac Lotion
A light, easy to apply lotion that contains several excellent moisturizers including Lactic acid, Urea and Ammonium Lactate. With regular use it helps improve the appearance of both skin texture and tone leaving the skin soft and smooth. 
*Place your order and we'll contact you.

ENVIRON is a consultation only product line due to the very high levels of active ingredients. 
Apply to your entire body, morning and evening, to help soften and create the appearance of smoother skin. For the best overall body care, always use with your recommended Environ vitamin A body products. Combat the feeling of very dry skin and dry climatic conditions by using on the face as an occasional hydrating boost.
Alpha Hydroxy Derma-Lac Lotion