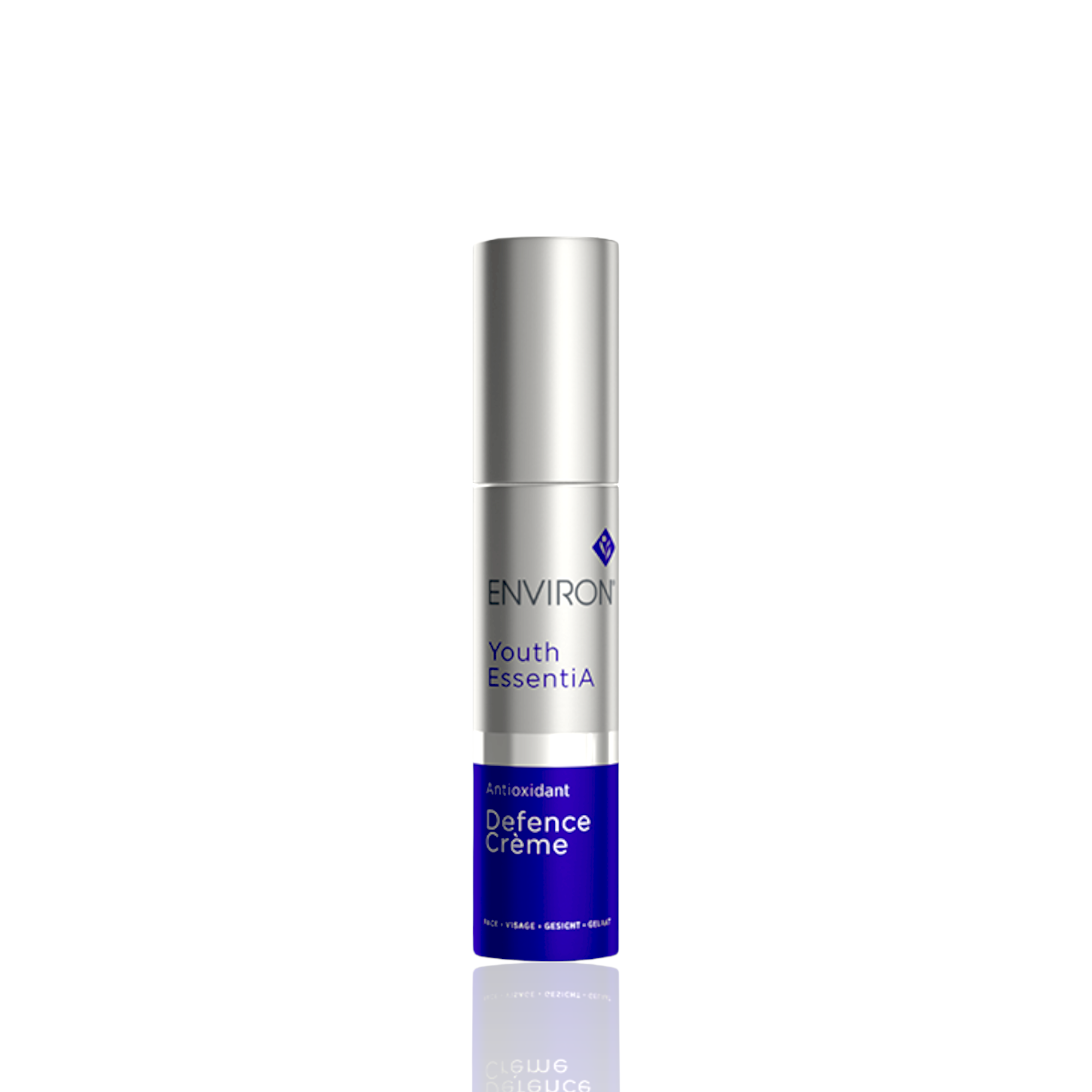 Antioxidant Defence Creme
This powerful moisturizing cream is enriched with several antioxidants that help to combat the effects of free radical damage. It also contains a dynamic combination of moisturizers that assist in improving the appearance of the skin, allowing it to feel soft, smooth and looking youthfully radiant.
*Place your order and we'll contact you.

ENVIRON is a consultation only product line due to the very high levels of active ingredients. 
Pre-cleanse, cleanse and tone with your preferred Environ Skin Care products. Apply Antioxidant Defence Crème over/in conjunction with your recommended Vita-Peptide C-Quence Serums 1-4. Use morning and evenings
Antioxidant Defence Creme