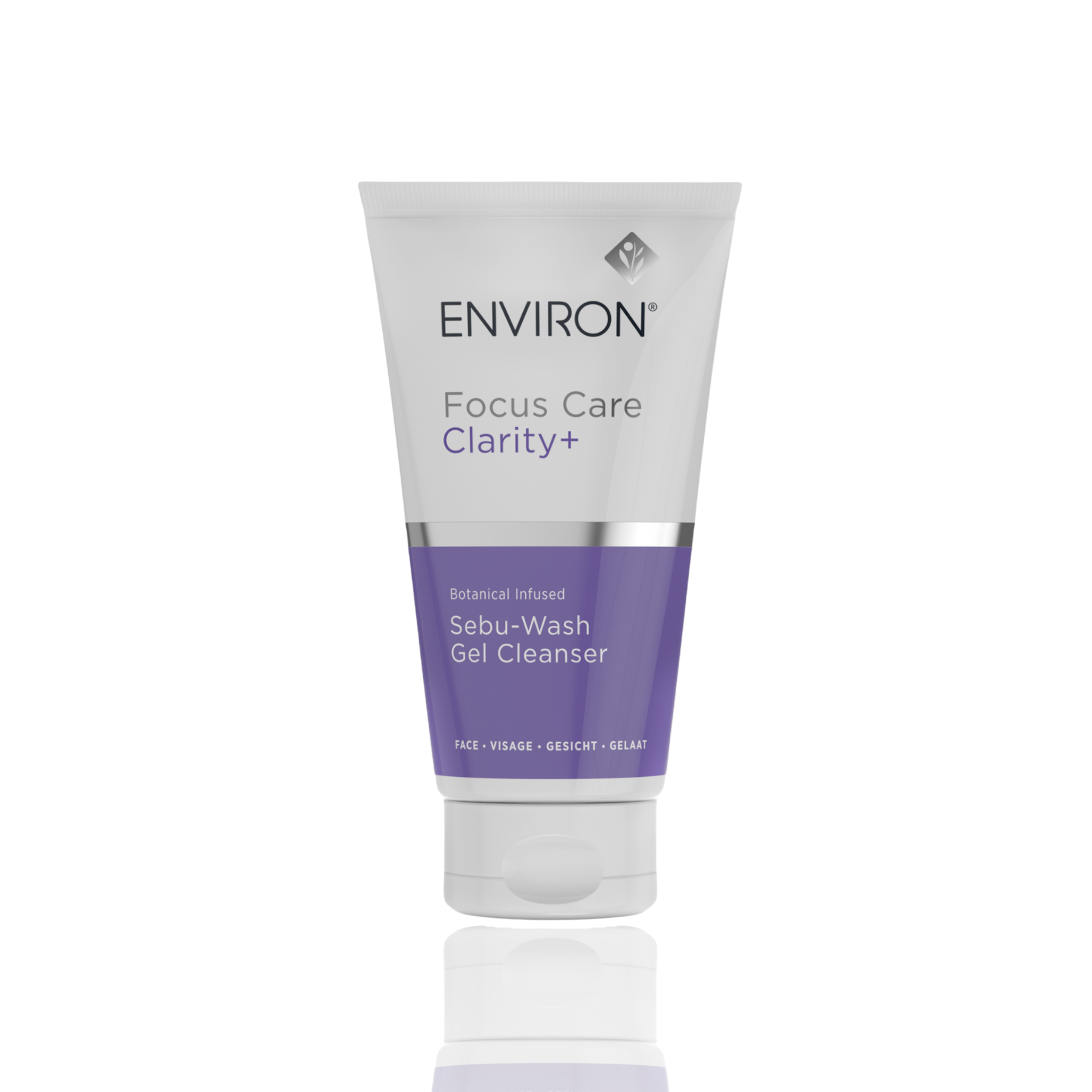 Botanical Infused Sebu-Wash Gel Cleanser
A mattifying foaming face wash formulated with a combination of ingredients that assist in washing away dirt and excess surface oil that may aggravate the appearance of blemishes, leaving the skin feeling refreshed and clean.
*Place your order and we'll contact you.

ENVIRON is a consultation only product line due to the very high levels of active ingredients. 
Apply this gel into the palms of your hands and lather into a foam before washing the face and rinse thoroughly with tepid water. Use morning and evening.
Botanical Infused Sebu-Wash Gel Cleanser