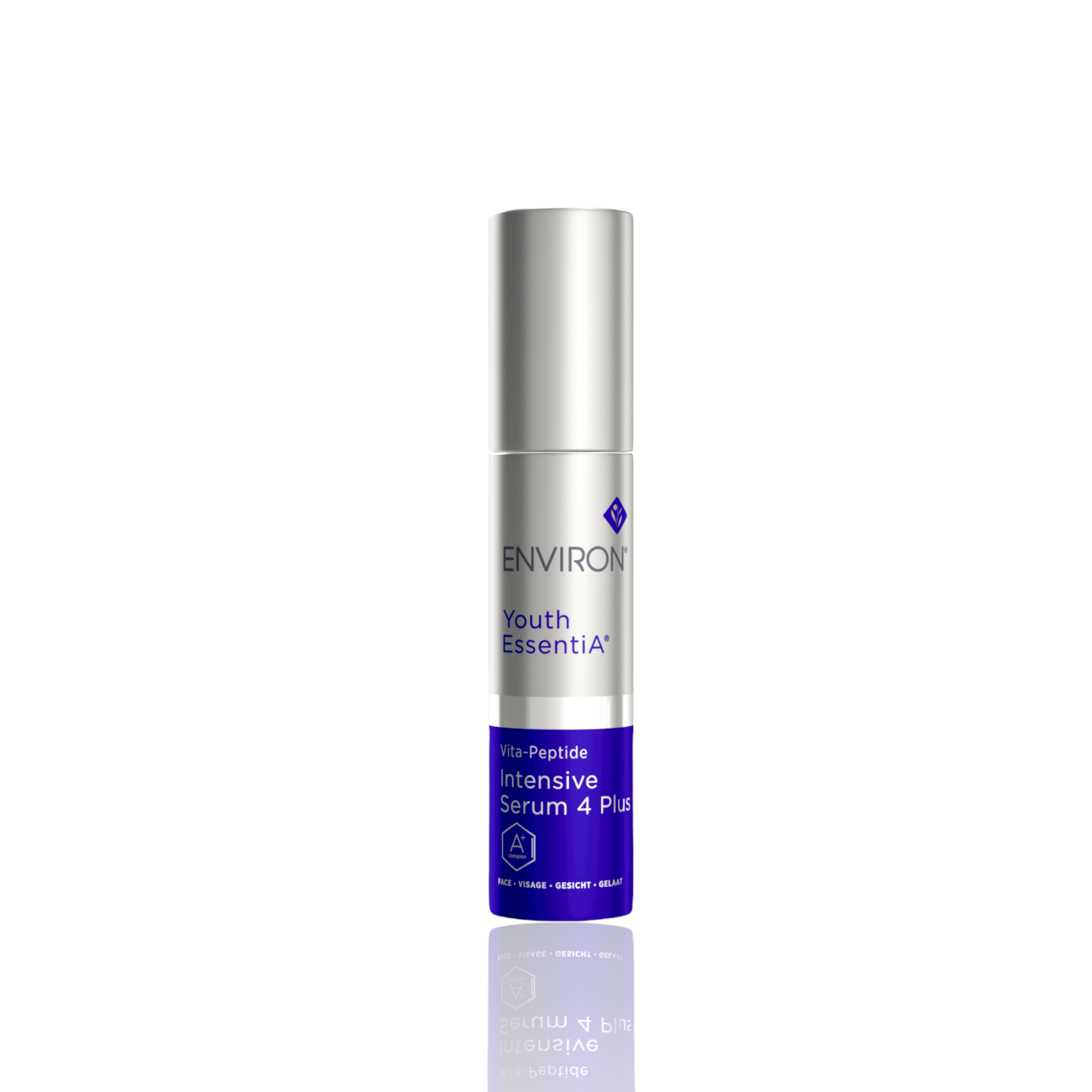 Vita-Peptide Intensive Serum 4 Plus
This serum combined with Vita-Antioxidant Defence Creme Plus is the fifth and final level in Environ's premium Vitamin A STEP-UP SYSTEM. It contains the highest concentration of vitamin A, C, antioxidants, peptides and other scientifically researched ingredients.  The combination of highly effective ingredients in this serum work together to help combat the visible signs of aging to create the appearance of smoother and healthier looking skin.
 To ensure skin is comfortable with the high levels of vitamins and antioxidants, this serum should only be introduced to skin after using Youth EssentiA C-Quence Serum 4 and Antioxidant Defense Creme. Intensive Serum 4 Plus must also be used with Antioxidant Defense Creme Plus to obtain higher levels of Vitamin A and Antioxidants.  
*Place your order and we'll contact you.

ENVIRON is a consultation only product line due to the very high levels of active ingredients. 
Intensive Serum 4 Plus should only be introduced when the skin is already comfortable with the dynamic product duo of the Youth EssentiA® C-Quence Serum 4 and Antioxidant Defence Crème.

Pre-cleanse, cleanse and tone with your preferred Environ Skin Care products. Apply Intensive Serum 4 Plus in a combination with Defence Crème. (Environ recommends that consumers first introduce Intensive Serum 4 Plus, and after 2-3 bottles then introduce Defence Crème Plus). Use morning and evening.
Vita-Peptide Intensive Serum 4 Plus