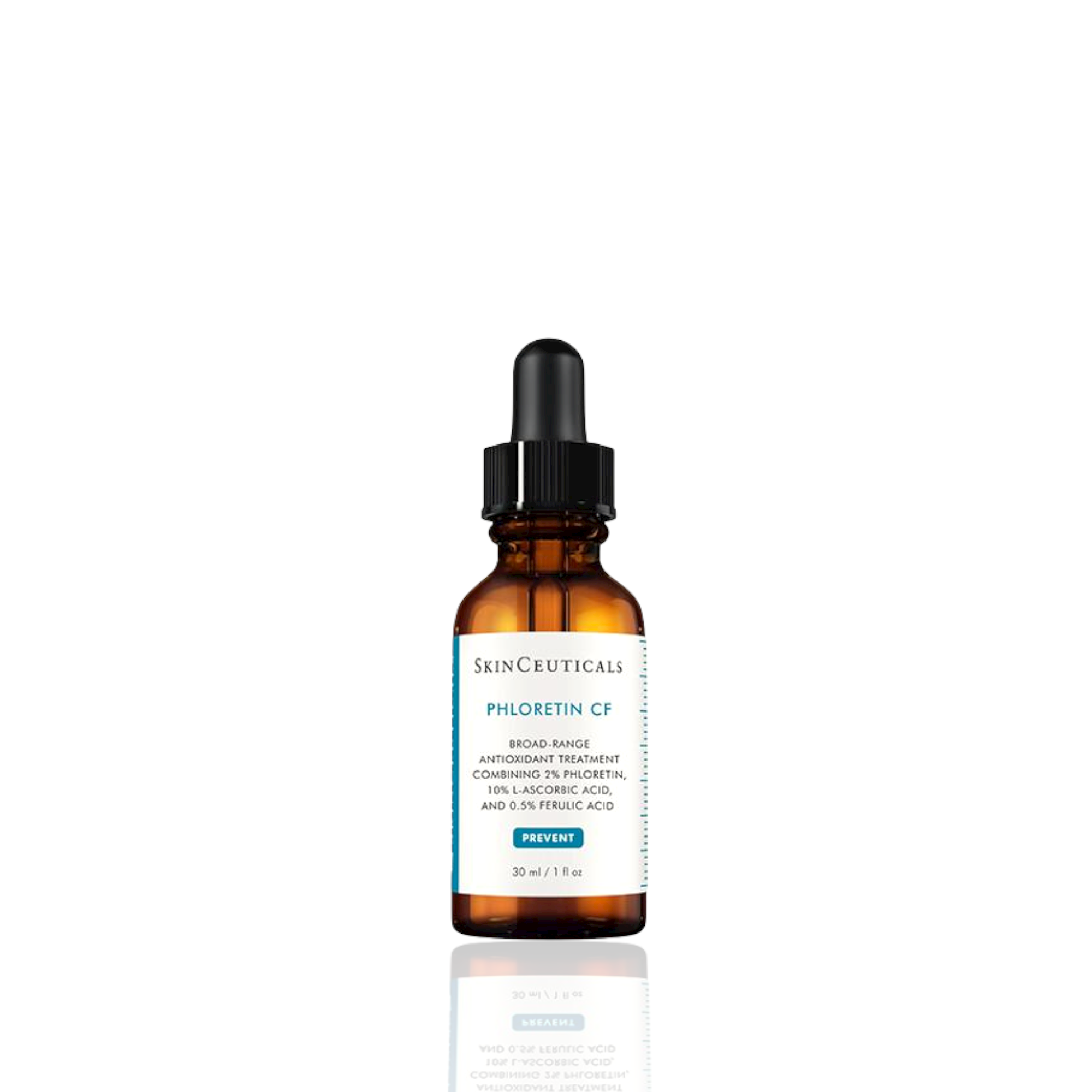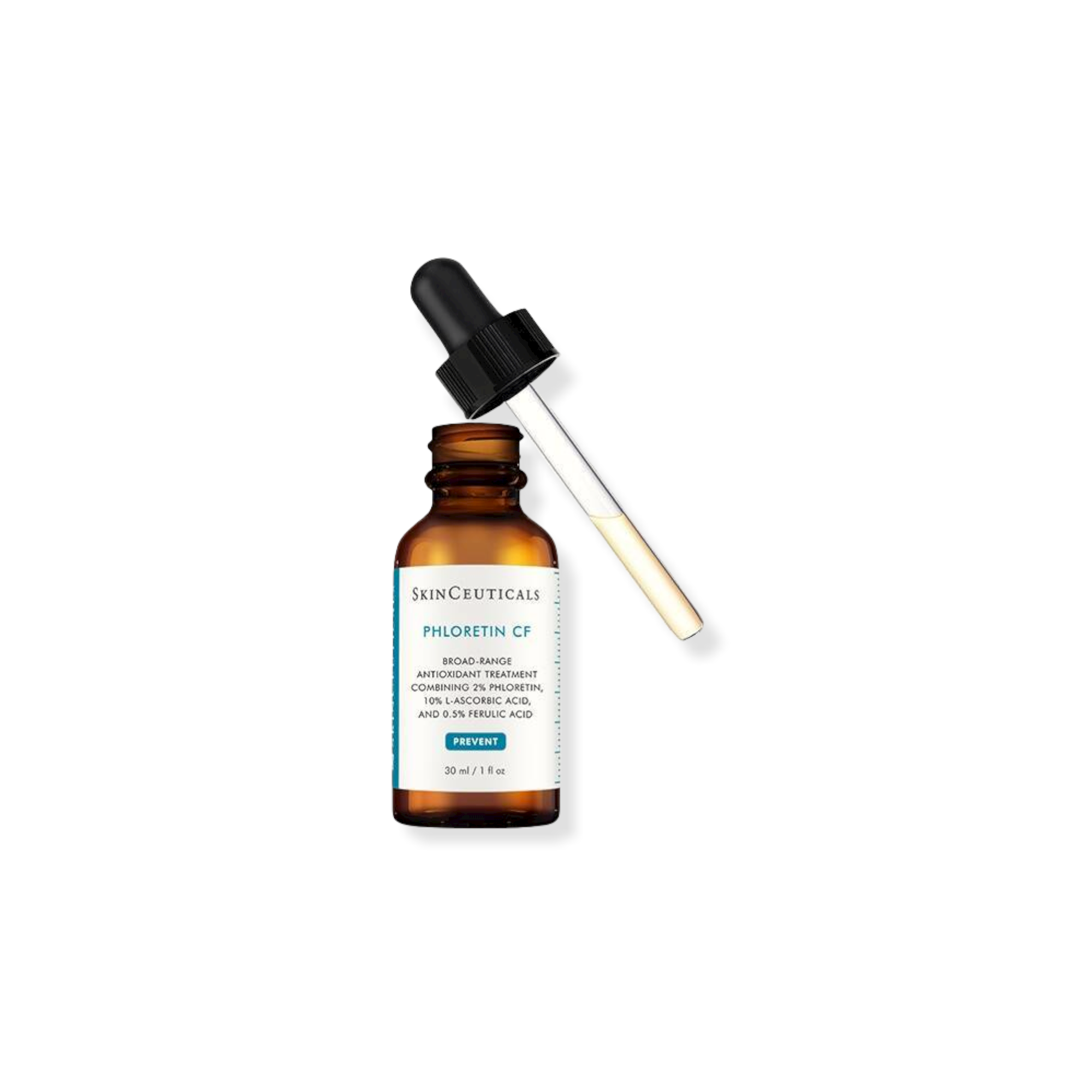 Phloretin CF features a patented synergistic combination of 2% phloretin, 10% pure vitamin C (l-ascorbic acid), and 0.5% ferulic acid for enhanced protection against atmospheric skin aging – environmental damage and premature signs of aging caused by free radicals from UVA/UVB, infrared radiation (IRA), and ozone pollution (O3). In addition to antioxidant protective benefits, Phloretin CF improves the appearance of discoloration, fine lines, and uneven skin tone.
Provides advanced environmental protection by neutralizing damaging free radicals
Improves the appearance of discoloration and overall skin tone
Once absorbed, this vitamin C serum remains effective for a minimum of 72 hours
Paraben-, fragrance-, and dye-free
Ideal for normal, oily, and combination skin types
In the morning after cleansing and toning, apply 4-5 drops to a dry face, neck, and chest before other skincare products. May be used on the back of the hands.