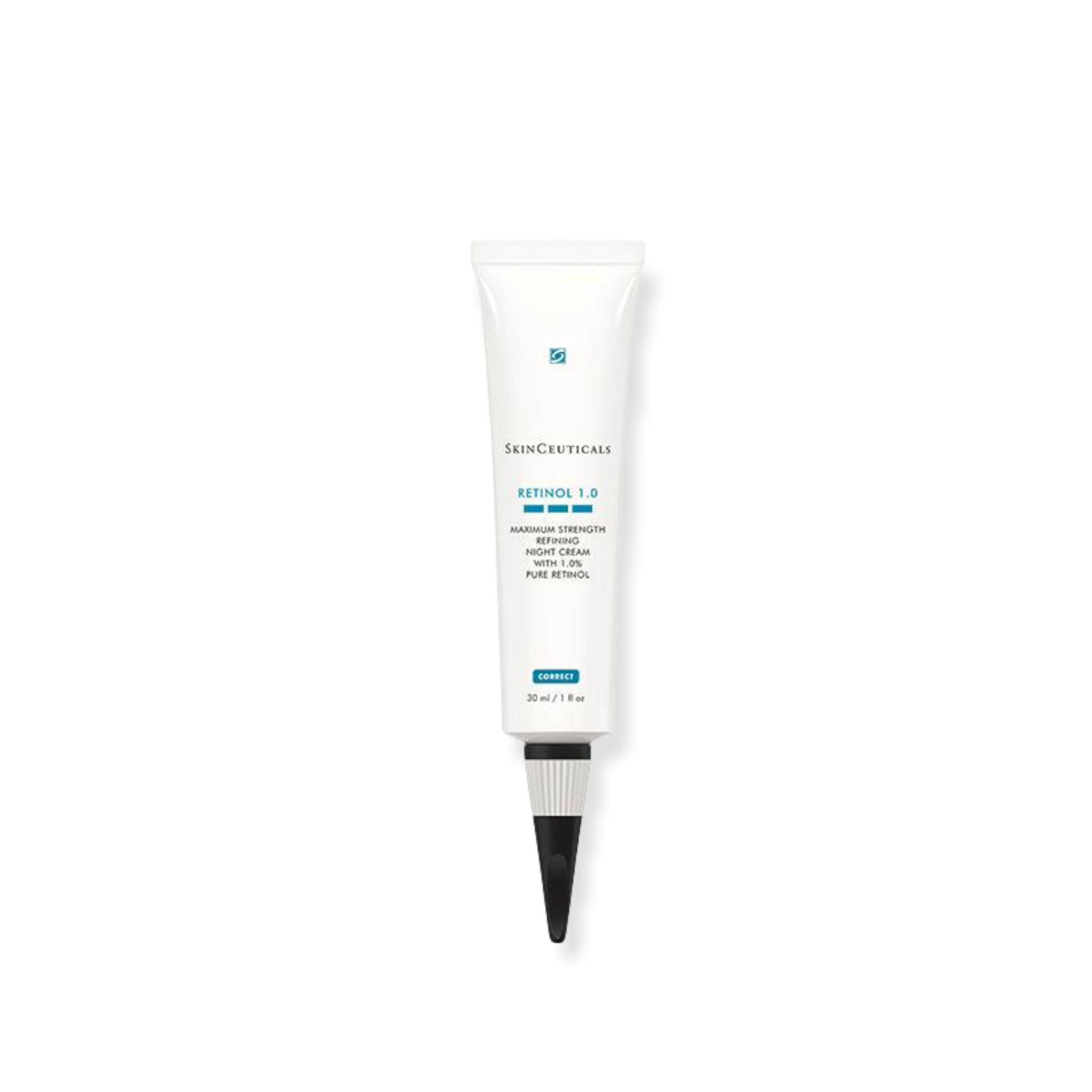 Retinol 1.0 is ideal for problematic and sun-damaged skin that has been preconditioned with the use of Retinol 0.5. Formulated with the highest concentration of 1.0% pure retinol, this night cream is enhanced with the latest stabilization and delivery technologies to ensure a steady, even release of the maximum available concentration. Retinol 1.0 is proven to diminish the appearance of fine lines, wrinkles, and skin discoloration while minimizing breakouts and the appearance of pores.
Promotes cell turnover
Improves the appearance of fine lines, wrinkles, discoloration, pores, and blemishes
Formulated to minimize irritation commonly associated with the use of retinol night creams
Specialized packaging preserves retinol potency
Non-comedogenic, paraben-, fragrance-, and gluten-free
Ideal for skin preconditioned with Retinol 0.5
*SkinCeuticals Retinol is a consultation only product due to the very high levels of active ingredients. Products will be shipped after phone consultation, please call us directly at 310-316-3365.
In the evening, apply a pea-sized amount to clean skin, avoiding the eye area. Allow product to absorb before applying other skincare products. Limit initial use to once or twice a week, gradually increasing frequency to every other night, then every night as tolerated. Retinol may increase photosensitivity. Always use a high- protection, broad spectrum sunscreen when using this product.

As a precaution, retinol should not be used by pregnant women or women who intend to become pregnant in the near future. Though there are no reports of topical retinol having any negative effect on fetal development, always consult a physician.