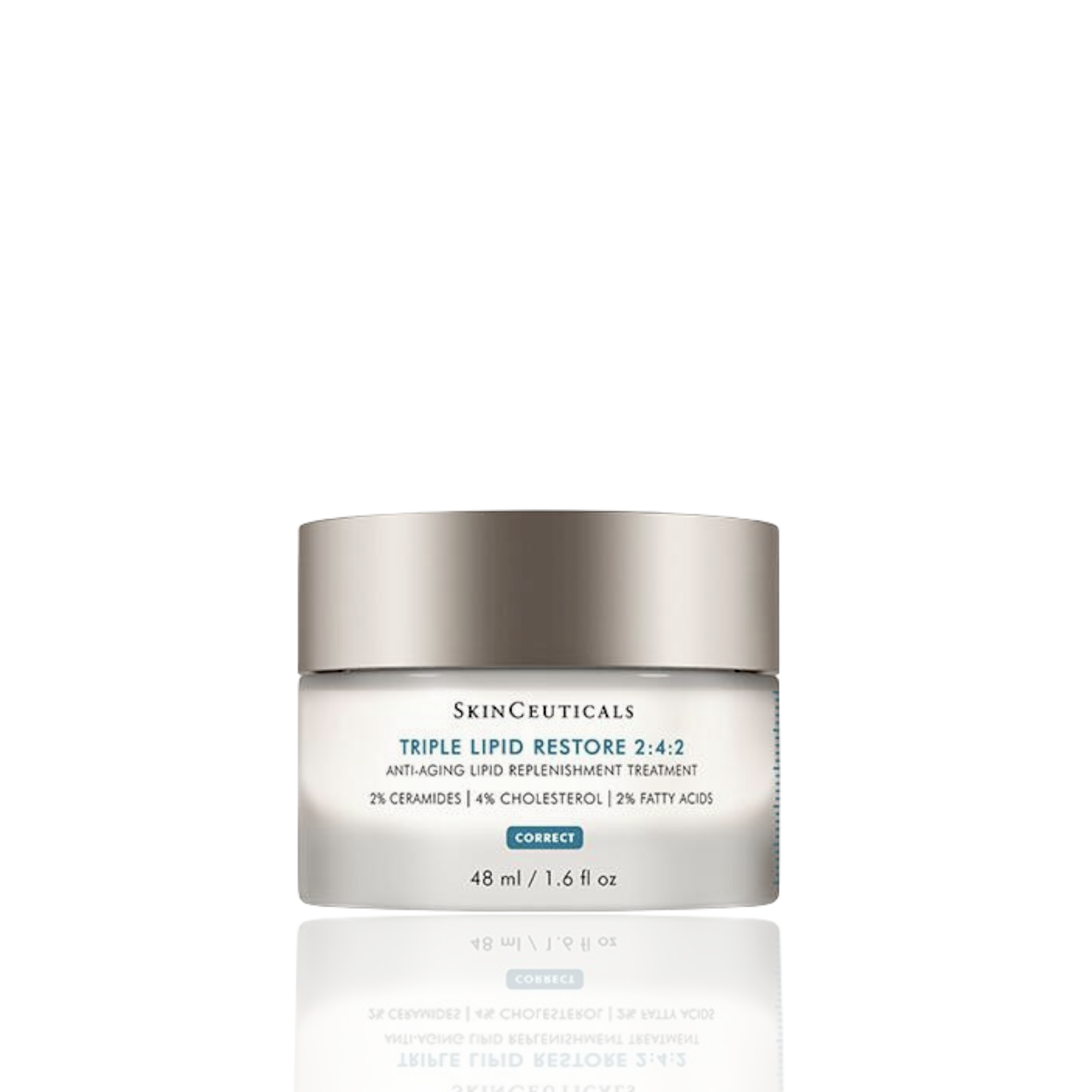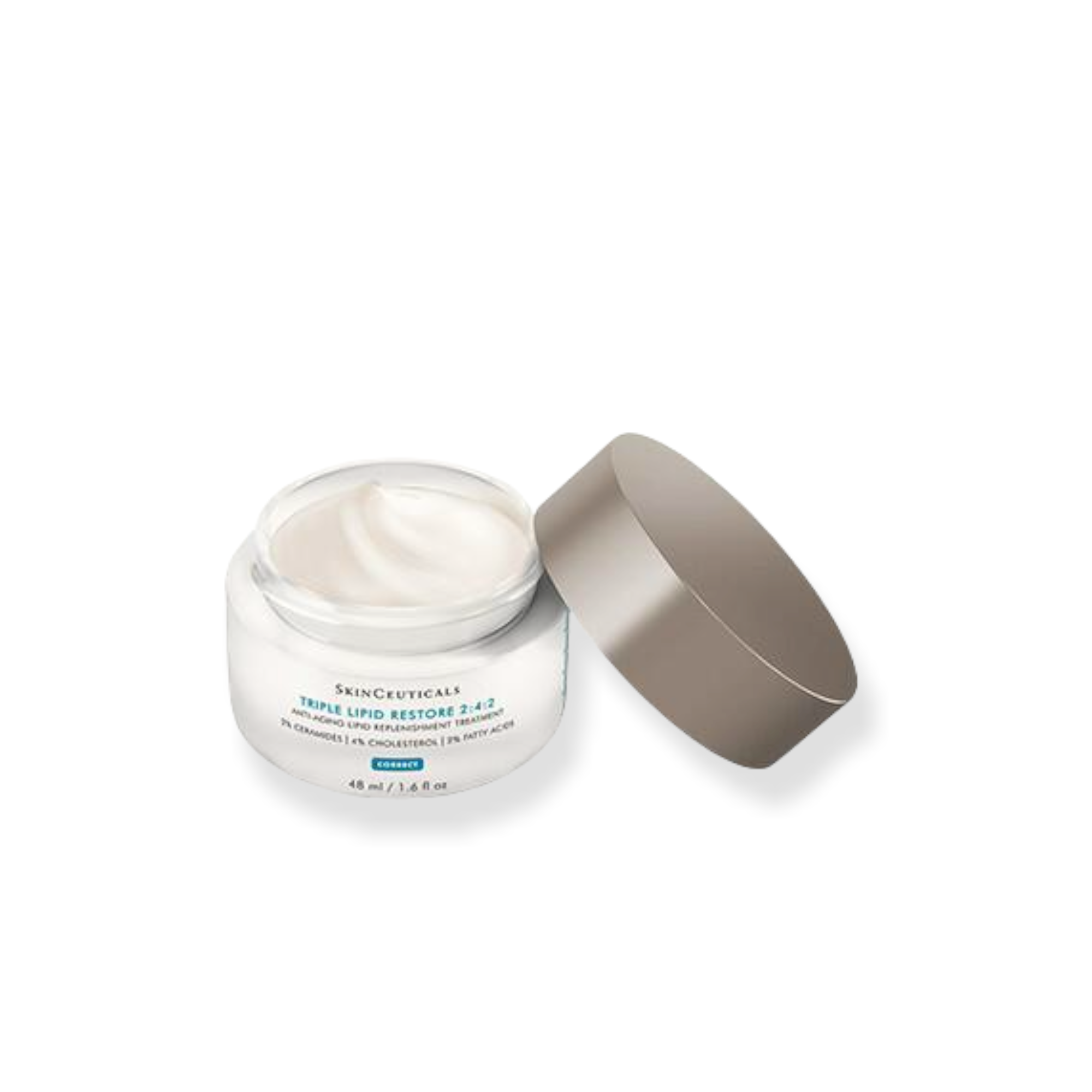 TRIPLE LIPID RESTORE 2:4:2
A patented anti-aging cream to refill cellular lipids and nourish dry skin.
Once or twice daily, warm a small amount between the fingertips and massage into the skin on the face, neck, and chest using circular motions. In the morning, apply after a SkinCeuticals vitamin C antioxidant serum and before a SkinCeuticals sunscreen. At night, apply after retinol.
TRIPLE LIPID RESTORE 2:4:2