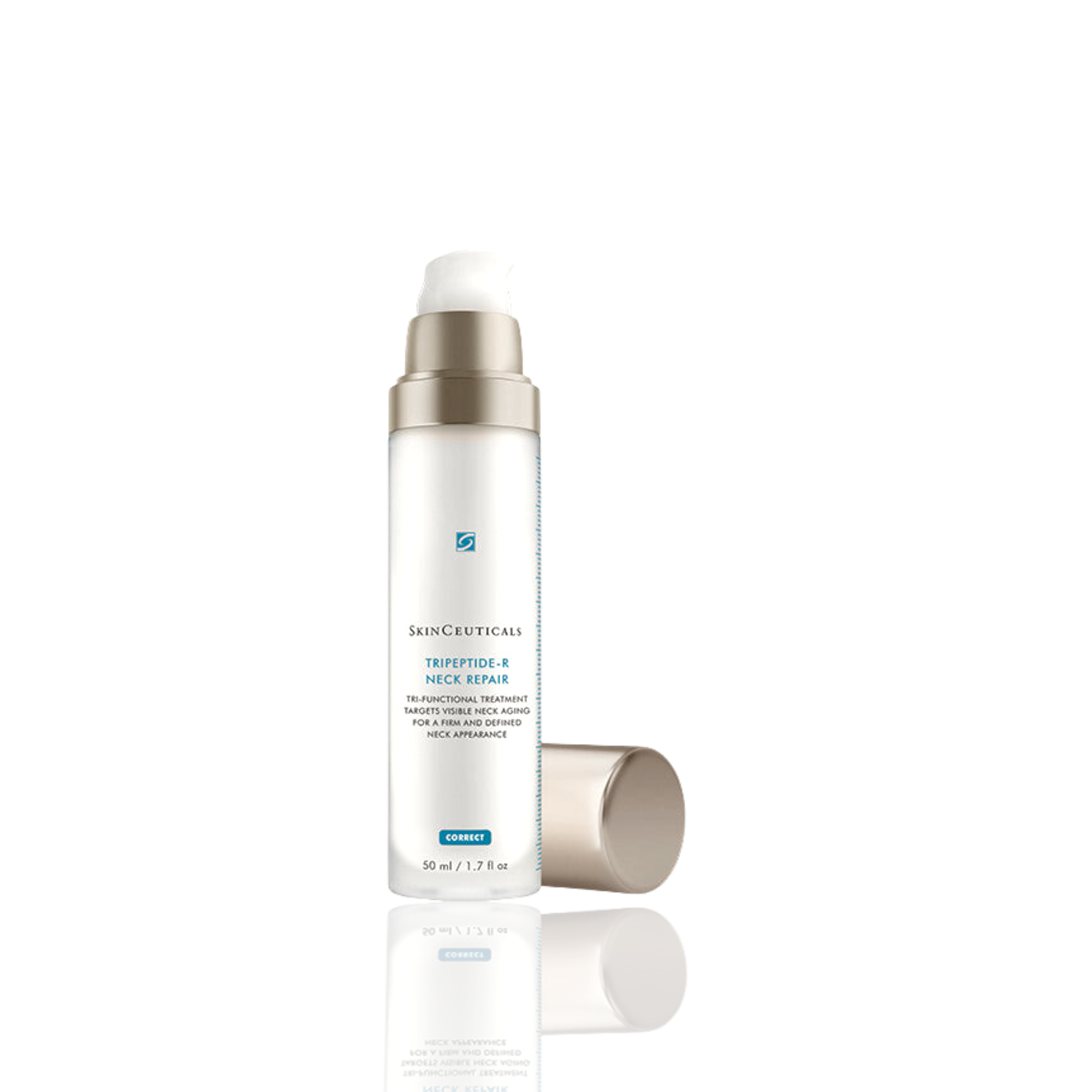 A daily retinol cream specifically formulated for the neck, Tripeptide-R Neck Repair is designed to target early to advanced signs of neck aging, including lines and wrinkles due to repetitive movements from looking down at mobile devices. Formulated with 0.2% pure, slow-release retinol, 2.5% tripeptide concentrate, and 5.0% glaucine complex, this corrective technology is clinically demonstrated to target multiple signs of visible neck aging. Tripeptide-R Neck Repair is specifically formulated for delicate neck skin, is appropriate for daily use, and complements professional treatments.
Clinically demonstrated to improve the appearance of visible neck aging, including horizontal neck lines and wrinkles, loss of firmness, crepiness, and uneven skin tone
27% average improvement in neck skin crepiness
16% average improvement in the appearance of horizontal neck lines
16% average improvement in neck skin firmness
Pair with Triple Lipid Restore 2:4:2 for full face and neck correction and to shorten the adjustment period to retinoids
Paraben-, alcohol-, dye-, and fragrance-free
Ideal as a complement to neck contouring treatments, such as under-chin cryolipolysis and skin tightening treatments.
*SkinCeuticals Tripeptide-R Neck Repair is a consultation only product due to the very high levels of active ingredients. Products will be shipped after phone consultation, please call us directly at 310-316-3365.
Apply 1-2 pumps every other night from décolleté to jawline by massaging the product in an upward motion. After one week, increase use to nightly, then twice daily as tolerated or as advised by a skincare professional.