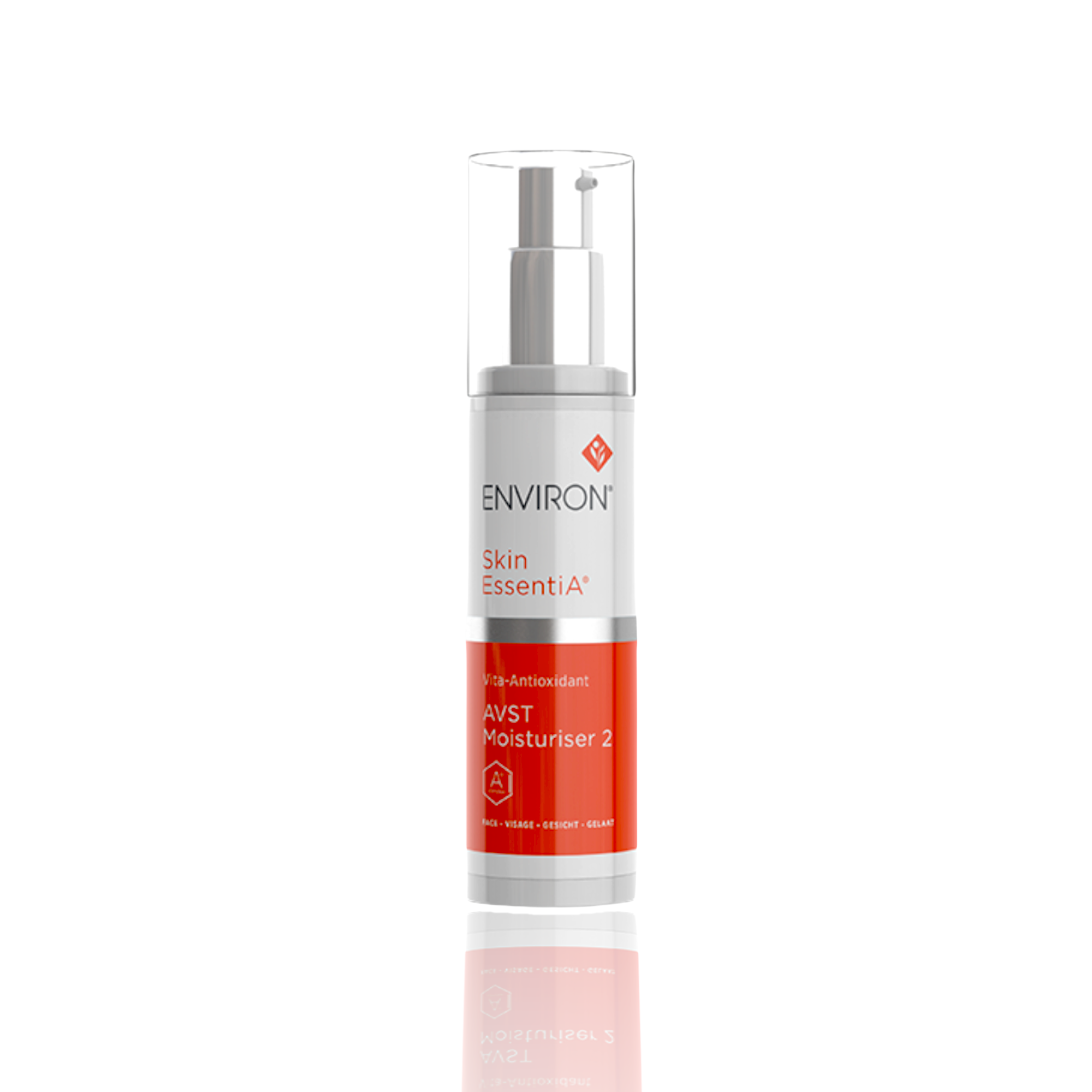 Vita-Antioxidant AVST Moisturiser 2
This cream is the second vitamin A moisturiser in the Skin EssentiA Vitamin STEP-UP SYSTEM.
Vita-Antioxidant AVST Moisturiser 2 contains a medium concentration of vitamin A and Vitamin C as well as antioxidants and botanicals. This cream will enhance the overall appearance of the skin giving it a more youthful-looking complexion with the appearance of a smoother texture and a radiant, healthy-looking glow.  
 To ensure skin is comfortable with the high levels of vitamins and antioxidants, this serum should only be introduced to skin after using Skin EssentiA Vita-Antioxidant AVST Moisturiser 1.
*Place your order and we'll contact you.

ENVIRON is a consultation only product line due to the very high levels of active ingredients. 
After pre-cleansing, cleansing and toning, apply Vita-Antioxidant AVST Moisturiser 2. Massage into the face and neck. Intended for use twice daily, mornings and evenings. Use minimum of 2 bottles before progressing to the next level of the Vitamin STEP-UP SYSTEM™, which is Vita-Antioxidant AVST Moisteriser 3.
Vita-Antioxidant AVST Moisturiser 2